Activation Lock is a built-in security feature on iOS devices, including your Apple watch. It essentially prevents anyone from using the Apple watch in case it's lost or stolen. 2021 New Bypass Apple Watch Activation Locked iWatch Without Apple ID Bypass All Series Apple Watch 1000% Done! New Method With Success Proof only For Apple Watch Activation Unlock by iCloud 2021 Method.
It's turned on automatically when the user enables the Find My feature on the iPhone that they have used to pair their Apple watch. The Apple watch activation lock has to be removed using the original Apple ID and password used to set up the Find My feature.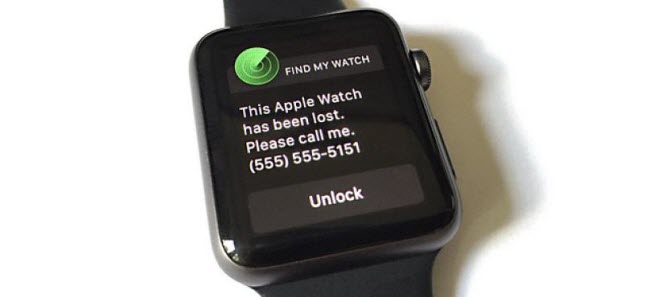 Without successfully providing the required credentials, you will not have the ability to pair the Apple watch. Anyone who obtains an Apple watch with the activation lock cannot use it for daily tasks.
Activation Lock is a useful feature that deters authorized use of Apple devices. It still causes challenges if the device is legitimately obtained, but the security feature is unintentionally left enabled.
Apple Watch 1st generation
Apple Watch Series 1
Apple Watch Series 2
Apple Watch Series 3
Apple Watch Series 4
Apple Watch Series 5
Apple Watch SE
Apple Watch Series 6
Apple Watch Series 7
Apple Watch Series 8
watchOS 1
watchOS 2
watchOS 3
watchOS 4
watchOS 5
watchOS 6
watchOS 7
watchOS 7.0.1
watchOS 7.0.2
watchOS 7.0.3
watchOS 7.1
watchOS 7.2
watchOS 7.3
watchOS 7.3.1
watchOS 7.3.2
watchOS 7.3.3
watchOS 7.4
watchOS 7.4.1
watchOS 7.5
watchOS 7.6
watchOS 7.6.1
watchOS 7.6.2
watchOS 8.0
watchOS 8.0.1
Why is this the best method?
Unlock Watch software is available to the public. It's fast, easy, and reliable to remove iCloud completely. No need to find new serials, the app does everything for you in just one click.
You will need an iBus or AWRT adapter.
Apple Watch iCloud Unlock Tool S1, S2, S3 devices ONLY
you can find this hardware adapter in international online shops like Aliexpress, eBay or Amazon.
It is important to use special equipment, such as iBus, to connect the locked Apple Watch to a Mac computer. With its help, it is simple to put Apple Watch in DFU (Device Firmware Upgrade) mode to perform actions with a device in any state (repair the iWatch, downgrade firmware, upgrade firmware, restore the watch).
FOLLOW SIMPLE STEPS TO COMPLETE APPLE WATCH UNLOCK COMPLETELY.
Unlock watch is one-click user-friendly tools to help all users to unlock Apple Watch permanently and in the most straightforward manner. Below, you will see the several steps that will prepare your iWatch for the unlock.
Download apple watch unlock tool here
connect iBus to your S1 / S2 / S3 apple watch
connect apple watch into DFU mode ( follow the instrutions from unlock.watch app )
Now make your online order for serial registration.
Use our code for 10% discount promocode: myicloudinfo
now press Unlock apple watch
wait for confirmation message and done
Exist from DFU mode
Now ready to use
Benefits of Unlocking Apple Watch Software
There are many advantages of using software to unlock Apple Watch from unlock.watch:
You complete unlock in ONE click;
The solution is available remotely;
You need no skills or knowledge to use the tool;
You don't need an Apple ID or password to unlock your locked smartwatch;
The software is compatible with Apple Watch S1, S2, and S3 (38mm/42mm);
You need no paired iPhone;
The software automatically turns off Find My Watch along with delivering unlock;
You will enjoy PERMANENT unlock;
You can use the unlocked Apple Watch with no restrictions!
Boasting a user-intuitive interface and on-screen guides, the reliable software for permanent unlock Apple Watch S1, S2, S3 requires only one additional accessory.